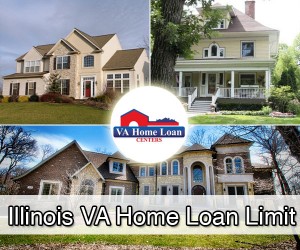 With a potentially unmatched political pedigree, three American presidents have been elected while living in the state of Illinois: Abraham Lincoln, Ulysses S. Grant and Barack Obama. In addition, President Ronald Reagan was born and raised in Illinois. Since 1954, the state has honored Lincoln by adopting an official state slogan of "Land of Lincoln", which is prominently displayed on state license plates. A diverse and culturally rich state, the post-slavery "Great Migration" brought droves of Southern African Americans. Chicago, and to a lesser extent other areas of the state are widely considered to have played a large role culturally in the development of Jazz and Blues music. The unique combination of the rural areas that characterize life in the Midwest, as well as the large metropolitan area of Chicago, Illinois offers residents the best of both worlds. In fact, Chicago is the third- most populous city in the U.S. The state has a diverse economy and serves as one of the country's major hubs of transportation. Notable activities in Chicago include the tallest building in the western hemisphere, the Willis Tower (formerly the Sears Tower), The Art Institute of Chicago, Wrigley Field and the John Hancock Center. The city has many culinary specialties but is particularly lauded for its hot dogs and deep dish style pizza.
The entire state has a population of almost 13 million, and among those, over 764,000 are U.S. veterans. The state is home to an extensive number of military bases, including Scott Air Force Base, Rock Island Arsenal, and the Great Lakes Training Center.
For veterans who will purchase a home in the state using a VA home loan, a termite inspection is required, as is a Net Tangible Benefit worksheet. It's also important for veterans to note that the purchase of manufactured homes using a VA loan is not permitted in Illinois.
Disabled veterans in Illinois qualify for a property tax exemption of up to $70,000 of the assessed value of their home, eligibility is determined case by case via the state's Department of Veteran Affairs.
---
VA Appraisal Fees in Illinois
Effictive April 1, 2019, the Illinois VA Appraisal Fees are:

Single Family: $450
Condominium: $450
Manufactured Housing ( including modular): $450
2-4 Unit Multi Family (Duplex, Triplex, Fourplex): $625
Appraisal Re-Inspection: $150
---
Illinois VA Home Loan Limits
NOTE: The following is for information purposes only.
To find out the exact dollar amount you qualify for, call the VA Home Loan Centers Applications Support Desk at 888-573-4496 or fill out the VA Home Loan Application located here.
As of 2020, counties come with $0 down and no VA loan limit. For more information, call 888-573-4496 to speak with a loan officer.