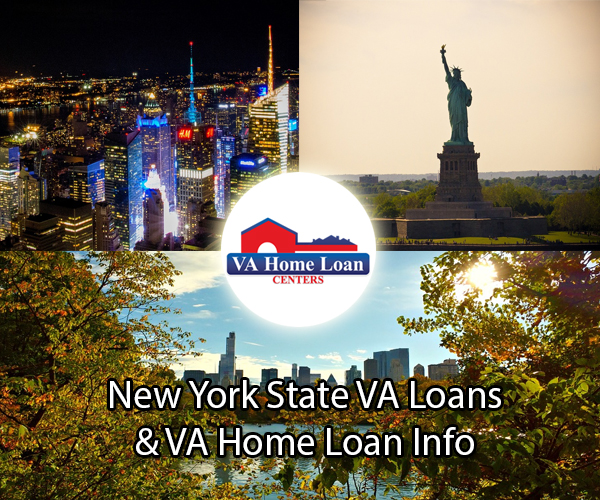 Located in the Northeastern United States, New York is known for its extensive population, beautiful scenery, and as the home to one of the world's largest cities—Manhattan. From the rolling farmlands of upstate New York, to the dazzling lights and culture of New York City, the state of New York has a lot to offer residents.
The state of New York has a veteran population of over 900,000—one of the highest in the country. If you're a veteran planning to use a VA home loan for the purchase of a property in New York, a termite inspection is required in the following counties: Bronx, Broome, Columbia, Delaware, Dutchess, Greene, Kings, Nassau, New York, Orange, Putnam, Queens, Richmond, Rockland, Suffolk, Sullivan, Ulster, Westchester. Additionally, manufactured homes cannot be purchased with a VA home loan in New York State.
Maximum New York VA Appraisal Fees
Single Family Residence  $450
Multifamily 2-4 Unit Residence $625
Condominium $450
Compliance Inspection $125
To find out the exact dollar amount you qualify for, call the VA Home Loan Centers Applications Support Desk at 888-573-4496 or fill out the VA Home Loan Application located here.
New York $0 Down VA Home Loan Limits
The loan limits below are the maximum 2021, $0 down VA loan amount set for each county. Although there is no maximum loan amount, the maximum no money down VA home loan limits are stated as follows.