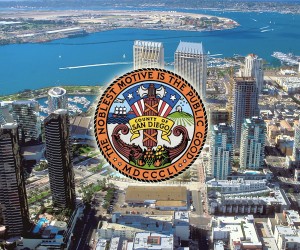 If you are a serviceman or reservist who is moving to California, a VA home loan can make buying a home in the state more affordable. VA home loans are available not just to veterans and the unmarried spouse of an eligible veteran, but also to active duty, reserve personnel, and even some civilians.
A San Diego VA loan is guaranteed in excess of $1 million, (guarantee with no money down is $537,500) and doesn't require you to provide funds for closings costs (the seller can pay for your closing costs) or have private mortgage insurance. To clarify, however, a San Diego VA mortgage is available from private lenders; the VA itself does not grant VA loans but merely guarantees a certain portion of the loan. If you want to apply for VA loan you have to determine your eligibility first before you can get a VA home loan application approved.
In order to qualify for a VA home loan, you need to get a Certificate of Eligibility which you can request either from a VA eligibility center or from VA Home Loan Centers. To get a VA loan eligibility certification for a VA home loan, you can mail in your VA form 26-1880 with proof of service to the national archives.
Or if you apply for VA loan, VA Home Loan Centers can get a certification on behalf of the service-person through the WEB LGY Network operated by the United States Department of Veterans Affairs. This is the most difficult part of the VA loan approval process. Once you have the Certificate of Eligibility, you can proceed to signing a contract of purchase subject to approval of the VA loan.
Why should you apply for a VA home loan? There are many advantages that VA home loans have over regular mortgages. For example, a VA loan has no down payment (unless the lender requires it or the contract price is higher than the property's appraised reasonable value) and lower interest rates. When you apply for VA loan, mortgage insurance is not required, which can substantially lower your monthly payments as compared to an FHA home loan.
As mentioned earlier, a San Diego VA mortgage has higher loan limits than the typical loan. A San Diego VA loan offers built-in protections to borrowers such as a one-year guarantee that the property meets VA plans and specifications for habitability. And when you have a successful VA home loan application, your closing costs are competitive with other financing types and may even be lower. In most transactions, the seller will pay all or part of the closing costs for you.
You are also offered a variety of payment options for your VA home loans, including the 30-year fixed rate VA loan in which the payments remain constant over the life of the loan, a graduated payment VA home loan with low initial payments that gradually increase over the term of the loan and a growing equity mortgage in which the increased payments go towards repayment of the principle so that the loan is repaid earlier.  California veterans and servicemen who have less than perfect credit scores are more likely to get a San Diego VA mortgage when they apply for VA loan than a traditional bank loan. A San Diego VA loan also offers additional benefits for disabled veterans who submit a VA home loan application. Among these include a waiver of the VA funding fee and a possible waiver of property taxes.
Philip D Georgiades is the Chief Loan Originator for VA Home Loan Centers.
For more information about VA home loans, including to VA home loan approval or assistance obtaining a Certificate of Eligibility, San Diego VA Home Loan Centers.