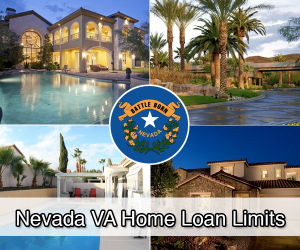 Mostly located in the Great Basin of America, situated between California and Utah, Nevada is a dry climate area, with large areas of desert. South of the Great Basin is the Mojave Desert. The edge of Western Nevada features the Sierra Nevada and Lake Tahoe. Nevada is nicknamed the "Silver State" because of the impact mining had on migration to the state and the economy of the state; the "Battle Born State" because the territory became a state during the Civil War, and the "Sagebrush State, for the plant abundantly found throughout. The first Europeans to explore the territory were from Spain, they named it for the mountains concealed by snow during the winter. The territory was incorporated into the United States as a portion of the Utah Territory following the Mexican-American War. Most notable as the home of the world's gambling and entertainment tourist hub Las Vegas, two-thirds of the state's 2,790,136 residents live in the metropolitan area of Las Vegas. An international resort city, Las Vegas offers shopping, fine dining, unparalleled nightlife, and casinos. Other popular tourist and gaming destinations in the state include Reno, Pahrump, and Laughlin. Although these smaller cities do not feature the extravagance of Las Vegas, they still provide great fun and entertainment.
Beyond the obvious impact tourism has on the local economy, the state is also heavily reliant on the mining industry. The gold output of Nevada is the fourth greatest in the entire world. In rural Nevada cattle, ranching is a prominent economic driving force; this area chiefly outputs cattle, hay, alfalfa, dairy, onions and potatoes.
More than 14.000 active duty military members call Nevada Home. The state operates numerous military bases such as Creech Air Force Base, Nellis Air Force Base, Hawthorne Army Depot Base, and NAS Fallon Navy Base. The veteran population of the state exceeds 228,000.
After the Great Recession, the real estate market in Las Vegas was hit hard, but it's in the midst of a recovery, and there are bountiful opportunities to purchase homes at a great value. For veterans and active duty service members who are going to purchase a home in Nevada using a VA home loan, the state has its own version of the Net Tangible Benefit Worksheet, and a termite inspection is required.
Disabled veterans in Nevada qualify for a property tax exemption of up to $20,000 if they are 60 percent or more disabled, stemming from a service related injury.
---
Apply For A VA Loan In Nevada:
If you are a resident of Nevada or looking to move to Nevada and would like to purchase or refinance a residential property using a VA loan, apply for a VA loan here.
---
Nevada VA Home Loan Limits:
To find out the exact dollar amount you qualify for, call the VA Home Loan Centers Applications Support Desk at 888-573-4496 or fill out the VA Home Loan Application located here.
As of 2020, there are no limits on the size of VA loans, provided you have full entitlement. That means you can get $0 down on a loan, regardless of size.
(Dependent on your credit and income – call 888-573-4496 for details)
However, for people who have multiple VA loans, the loan limit is set on the county level. The county limits for having 2 VA loans open at the same time in Nevada are:
Carson City / Independent City
$510,400
Lincoln County
$510,400
Churchill County
$510,400
Lyon County
$510,400
Clark County
$510,400
Mineral County
$510,400
Douglas County
$510,400
Nye County
$510,400
Elko County
$510,400
Pershing County
$510,400
Esmeralda County
$510,400
Storey County
$510,400
Eureka County
$510,400
Washoe County
$510,400
Humboldt County
$510,400
White Pine County
$510,400
Lander County
$510,400